Potential reduction in life expectancy (long-term exposure)
no reduction
With sustained exposure PM2.5 Calculating Life Years Lost Per Person. The
AQLI
estimates the relationship between air pollution and life expectancy, allowing users to view the gain in life expectancy they could experience if their community met World Health Organization (WHO) guidelines, national standards or some other standard.
Air quality in the area
Last update
Provided by : krasecology.ru
The Air Quality Index (AQI) is used for reporting daily air quality. It tells you how clean or polluted your air is, and what associated health effects might be a concern for you. The AQI focuses on health effects you may experience within a few hours or days after breathing polluted air. EPA calculates the AQI for five major air pollutants regulated by the Clean Air Act: ground-level ozone, particle pollution (also known as particulate matter), carbon monoxide, sulfur dioxide, and nitrogen dioxide. For each of these pollutants, EPA has established national air quality standards to protect public health.
CO
3300.0 µg/m3
WHO guideline (daily): 4000 µg/m³ Carbon monoxide is a colourless, odourless and tasteless toxic gas produced by the incomplete combustion of carbonaceous fuels such as wood, petrol, charcoal, natural gas and kerosene.
SO2
52.0 µg/m3
WHO guideline (daily): 40 µg/m³ SO2 is a colourless gas with a sharp odour. It is produced from the burning of fossil fuels (coal and oil) and the smelting of mineral ores that contain sulfur.
NO2
0.044 µg/m3
WHO guideline (daily): 25 µg/m³ NO2 is a gas that is commonly released from the combustion of fuels in the transportation and industrial sectors.
Temperature
-31&degC
Humidity
76%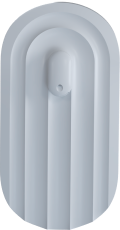 Become a community scientist. Get your own outdoor sensor just like this one.
Select